A Fun and Innovative Tool for Helping Children and Families.
One Low Price. Full Unlimited Usage.  $3.99
Introducing Life@Home®
Developed by Dr. Steve O'Brien, a child psychologist and associate professor with over 20 years of clinical and academic experience, Life@Home is an innovative and powerful tool for a wide range of professionals who seek to better understand children. The Life@Home application enables professionals to view a child's perception of his or her home environment through a fun, game-like process. Children today are usually skilled and comfortable with technology, which has essentially become their language, and Life@Home makes use of children's affinity for this new and constantly evolving form of communication.
Life@Home is intended to be a useful supplement to evaluation, therapeutic treatment, treatment planning, and other needs of children who are receiving some form of professional care. Information obtained from Life@Home can be shared, as deemed appropriate by the professional, with parents, caretakers, educators, and others as needed with the goal of enhancing a child's overall functioning and well-being.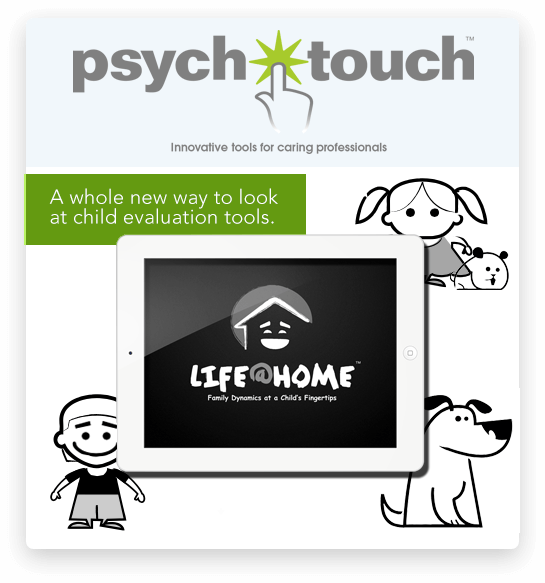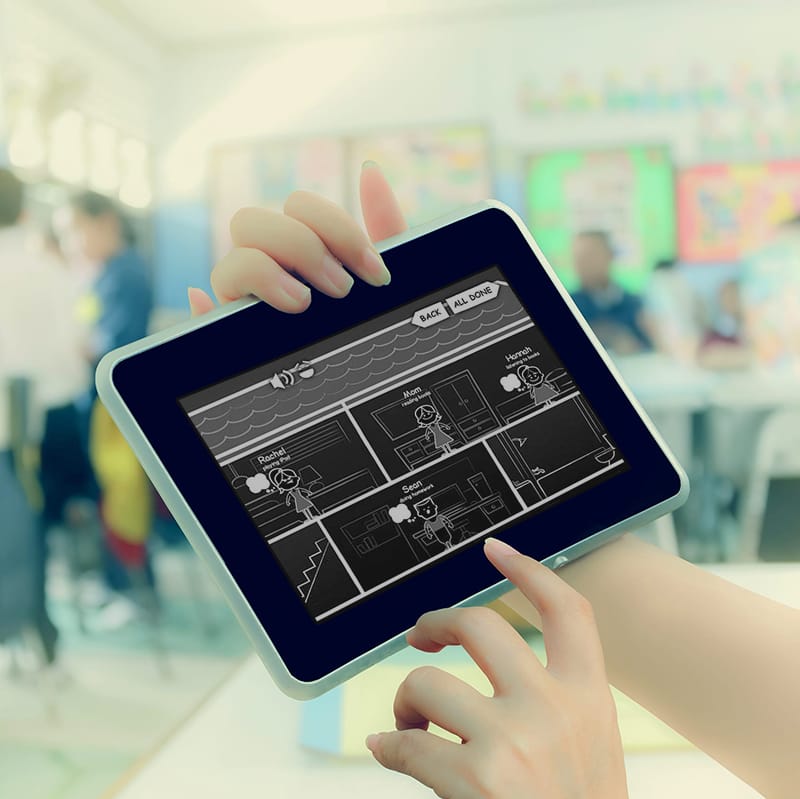 Featuring Life@Home®
---
A tablet-based child evaluation tool that takes a contemporary approach to connecting with children and facilitating rapport. Life@Home™ is for use by children in the presence of a professional with the goal of better understanding a child's perception of family life.
Life@Home™ App is available for Apple iPads and Android-powered tablets. See how a tablet-based child/family evaluation tool can bring new insight for understanding children and their families.
Simple and intuitive design with a game-like quality.
Easily create "Scenarios" to evaluate perception.
Keep records confidential with built-in lockscreens.
Suitable for pre-schoolers on up. (4+)
Download our Free Trial
Full-featured free trials are available for Apple's App Store for iOS devices and Google's Play Store for Android devices.
Connect with children in a way they understand.
Start evaluating a child's family perception in a whole new digital environment. Now Available in the App Store for iPads and the Google Play Store for Android tablets.
One Low Price.
Full Unlimited Usage.
$3.99